Step 2: Attributes and Rules
1. Create New Attribute
Go to Attributes page using side navigation.
Click on Create Attribute.
Define name and select appropiate type for attribute. Hit save button.
Go back to feature flag targeting screen.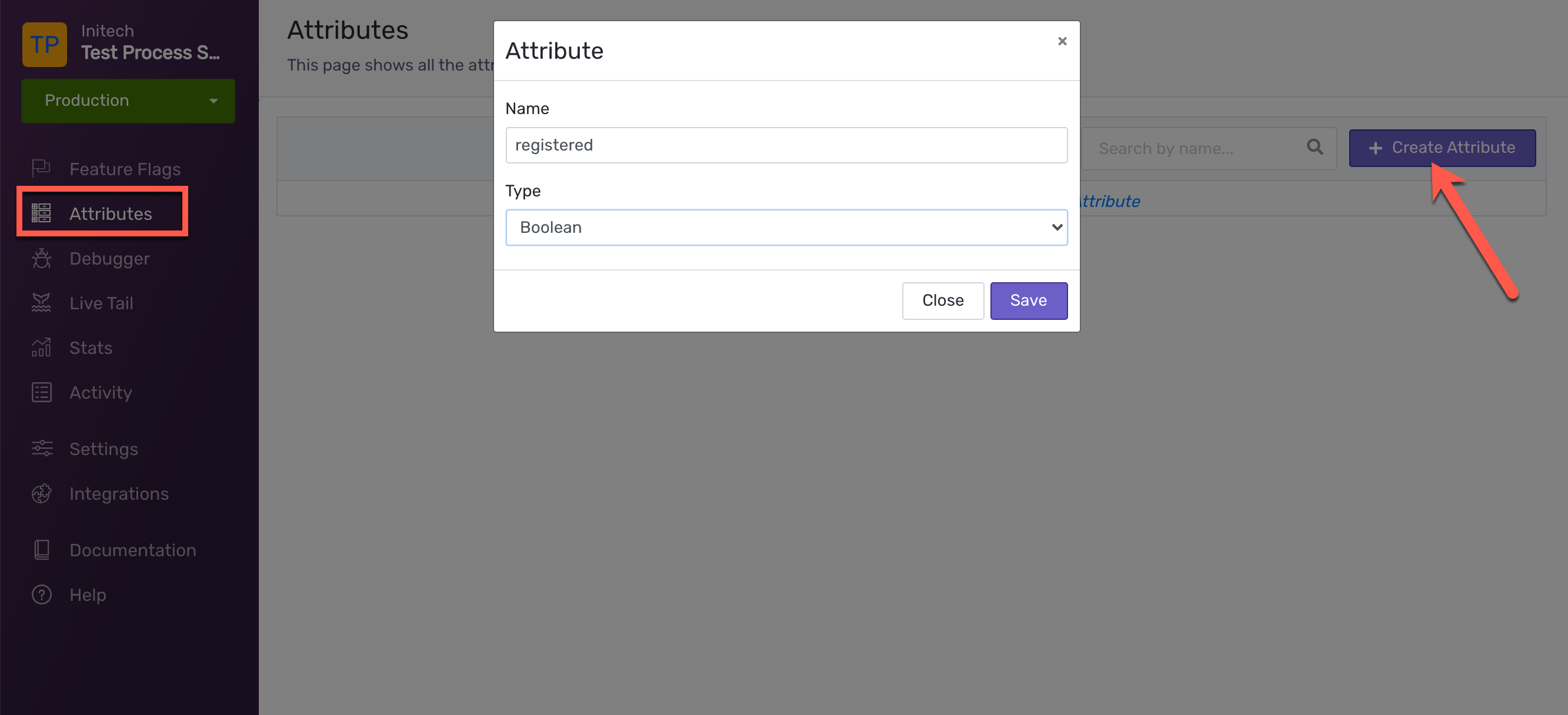 2. Creating Rules Using Attributes
Click on Add Rules present on Flag Details screen.
Select attribute along operator and fill in value for attribute.
Click Save Changes.
To get your feature evaluated through rule(s) you must enable targeting by clicking Enable button on top. If your flag is not enabled you will be served default variation.